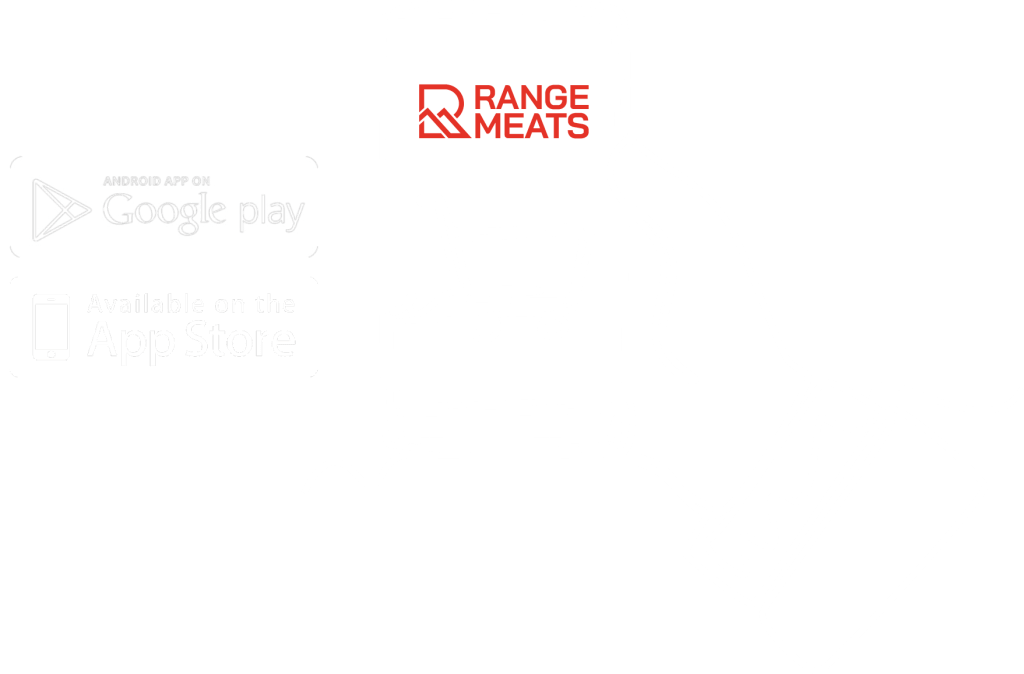 Shop online or on the app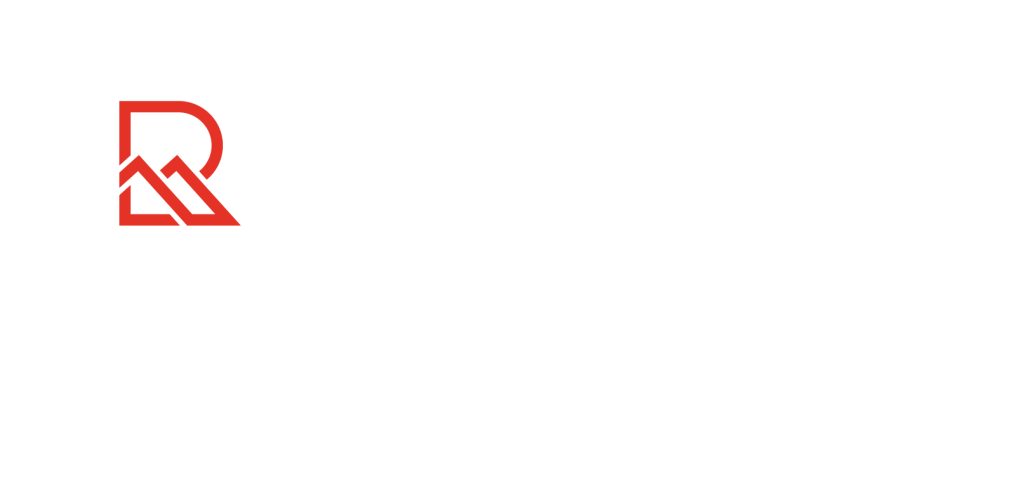 Become a member - Register online
You can always shop online as a guest, or register as a member first to receive access to our members exclusive ordering App, PLUS….
🥩 Members only offers 🥩
🥓 First access to exclusive offers and seasonal produce 🥓
🍗 It's free to join🍗 
Our members exclusive app makes ordering a breeze!
We pride ourselves on offering premium quality meat at the best value. We do this by reducing handling, and packaging. 
The most cost effective way to buy is to order the whole piece and slice it yourself. But we get it… Large pieces of meat look daunting, and sometimes you don't have the time to slice it yourself. 
On our larger cuts, we offer a slicing rate, which means we send your order to our butcher partner, who slices and packages your meat to your specification. 
When choosing the slicing option, simply leave a note next to the product on how you want it sliced. We'll be in touch if we need any clarification. 
Our slicing rate is $5 per KG, and $0.80 per cryovac bag. This price is simply to cover costs.
If you don't see a slicing option against a product, but would like your meat portioned, email us at info@rangemeats.com.au and we can work out the best option for you! 
We deliver across the state of Victoria through our delivery partner.
Below states which Victorian regions we currently deliver to and the available days.
Metro Melbourne: 7 days a week, Monday – Sunday
Gippsland region: 2 days a week, Monday and Thursday
Peninsula region: 6 days a week, Monday – Saturday
Ballarat-Bendigo-Horsham region: Wednesday's only
Geelong region: 3 days a week, Tuesday, Thursday and Saturday
Yarra Valley region: 3 days a week, Wednesday, Thursday and Friday
Mansfield region: Tuesday's only
Mildura region: Wednesday's only
Echuca region: Wednesday's only
Shepperton region: Wednesday's only
If you are unsure of your region see below table, enter your suburb or town in the search bar for quick access.
| Post Code | Suburb/Town | Run | Mon | Tue | Wed | Thu | Fri | Sat | Sun |
| --- | --- | --- | --- | --- | --- | --- | --- | --- | --- |
| 3000 | Melbourne  | Metro | a | a | a | a | a | a | a |
| 3001 | Melbourne  | Metro | a | a | a | a | a | a | a |
| 3002 | East Melbourne | Metro | a | a | a | a | a | a | a |
| 3003 | West Melbourne | Metro | a | a | a | a | a | a | a |
| 3004 | St Kilda Road Central | Metro | a | a | a | a | a | a | a |
| 3004 | St Kilda Road Melbourne | Metro | a | a | a | a | a | a | a |
| 3004 | Melbourne | Metro | a | a | a | a | a | a | a |
| 3005 | World Trade Centre | Metro | a | a | a | a | a | a | a |
| 3006 | Southbank  | Metro | a | a | a | a | a | a | a |
| 3008 | Docklands  | Metro | a | a | a | a | a | a | a |
| 3010 | University Of Melbourne | Metro | a | a | a | a | a | a | a |
| 3011 | Footscray  | Metro | a | a | a | a | a | a | a |
| 3011 | Seddon  | Metro | a | a | a | a | a | a | a |
| 3011 | Seddon West | Metro | a | a | a | a | a | a | a |
| 3012 | Brooklyn  | Metro | a | a | a | a | a | a | a |
| 3012 | Kingsville  | Metro | a | a | a | a | a | a | a |
| 3012 | Maidstone  | Metro | a | a | a | a | a | a | a |
| 3012 | Tottenham  | Metro | a | a | a | a | a | a | a |
| 3012 | West Footscray | Metro | a | a | a | a | a | a | a |
| 3013 | Yarraville  | Metro | a | a | a | a | a | a | a |
| 3013 | Yarraville West | Metro | a | a | a | a | a | a | a |
| 3015 | Newport  | Metro | a | a | a | a | a | a | a |
| 3015 | South Kingsville | Metro | a | a | a | a | a | a | a |
| 3015 | Spotswood  | Metro | a | a | a | a | a | a | a |
| 3016 | Williamstown  | Metro | a | a | a | a | a | a | a |
| 3018 | Altona  | Metro | a | a | a | a | a | a | a |
| 3018 | Seaholme  | Metro | a | a | a | a | a | a | a |
| 3019 | Braybrook  | Metro | a | a | a | a | a | a | a |
| 3019 | Robinson  | Metro | a | a | a | a | a | a | a |
| 3020 | Albion  | Metro | a | a | a | a | a | a | a |
| 3020 | Sunshine  | Metro | a | a | a | a | a | a | a |
| 3021 | Albanvale  | Metro | a | a | a | a | a | a | a |
| 3021 | Kealba  | Metro | a | a | a | a | a | a | a |
| 3021 | Kings Park | Metro | a | a | a | a | a | a | a |
| 3021 | St Albans | Metro | a | a | a | a | a | a | a |
| 3022 | Ardeer  | Metro | a | a | a | a | a | a | a |
| 3022 | Deer Park East | Metro | a | a | a | a | a | a | a |
| 3023 | Burnside  | Metro | a | a | a | a | a | a | a |
| 3023 | Cairnlea  | Metro | a | a | a | a | a | a | a |
| 3023 | Caroline Springs | Metro | a | a | a | a | a | a | a |
| 3023 | Deer Park | Metro | a | a | a | a | a | a | a |
| 3024 | Wyndham Vale | Metro | a | a | a | a | a | a | a |
| 3025 | Altona North | Metro | a | a | a | a | a | a | a |
| 3026 | Laverton North | Metro | a | a | a | a | a | a | a |
| 3027 | Williams Landing | | | | | | | | |
| 3028 | Altona Meadows | Metro | a | a | a | a | a | a | a |
| 3028 | Laverton  | Metro | a | a | a | a | a | a | a |
| 3028 | Seabrook  | Metro | a | a | a | a | a | a | a |
| 3029 | Hoppers Crossing | Metro | a | a | a | a | a | a | a |
| 3029 | Tarneit  | Metro | a | a | a | a | a | a | a |
| 3029 | Truganina  | Metro | a | a | a | a | a | a | a |
| 3030 | Derrimut  | Metro | a | a | a | a | a | a | a |
| 3030 | Point Cook | Metro | a | a | a | a | a | a | a |
| 3030 | Werribee  | Metro | a | a | a | a | a | a | a |
| 3031 | Flemington  | Metro | a | a | a | a | a | a | a |
| 3031 | Kensington  | Metro | a | a | a | a | a | a | a |
| 3032 | Ascot Vale | Metro | a | a | a | a | a | a | a |
| 3032 | Highpoint City | Metro | a | a | a | a | a | a | a |
| 3032 | Maribyrnong  | Metro | a | a | a | a | a | a | a |
| 3032 | Travancore  | Metro | a | a | a | a | a | a | a |
| 3033 | Keilor East | Metro | a | a | a | a | a | a | a |
| 3034 | Avondale Heights | Metro | a | a | a | a | a | a | a |
| 3036 | Keilor  | Metro | a | a | a | a | a | a | a |
| 3036 | Keilor North | Metro | a | a | a | a | a | a | a |
| 3037 | Delahey  | Metro | a | a | a | a | a | a | a |
| 3037 | Hillside  | Metro | a | a | a | a | a | a | a |
| 3037 | Sydenham  | Metro | a | a | a | a | a | a | a |
| 3038 | Keilor Downs | Metro | a | a | a | a | a | a | a |
| 3038 | Taylors Lakes | Metro | a | a | a | a | a | a | a |
| 3039 | Moonee Ponds | Metro | a | a | a | a | a | a | a |
| 3040 | Aberfeldie  | Metro | a | a | a | a | a | a | a |
| 3040 | Essendon  | Metro | a | a | a | a | a | a | a |
| 3040 | Essendon West | Metro | a | a | a | a | a | a | a |
| 3041 | Essendon North | Metro | a | a | a | a | a | a | a |
| 3041 | Strathmore  | Metro | a | a | a | a | a | a | a |
| 3041 | Strathmore Heights | Metro | a | a | a | a | a | a | a |
| 3042 | Airport West | Metro | a | a | a | a | a | a | a |
| 3042 | Keilor Park | Metro | a | a | a | a | a | a | a |
| 3042 | Niddrie  | Metro | a | a | a | a | a | a | a |
| 3043 | Gladstone Park | Metro | a | a | a | a | a | a | a |
| 3043 | Gowanbrae  | Metro | a | a | a | a | a | a | a |
| 3043 | Tullamarine  | Metro | a | a | a | a | a | a | a |
| 3044 | Pascoe Vale | Metro | a | a | a | a | a | a | a |
| 3044 | Pascoe Vale South | Metro | a | a | a | a | a | a | a |
| 3045 | Melbourne Airport | Metro | a | a | a | a | a | a | a |
| 3046 | Glenroy  | Metro | a | a | a | a | a | a | a |
| 3046 | Hadfield  | Metro | a | a | a | a | a | a | a |
| 3046 | Oak Park | Metro | a | a | a | a | a | a | a |
| 3047 | Broadmeadows  | Metro | a | a | a | a | a | a | a |
| 3047 | Dallas  | Metro | a | a | a | a | a | a | a |
| 3047 | Jacana  | Metro | a | a | a | a | a | a | a |
| 3048 | Coolaroo  | Metro | a | a | a | a | a | a | a |
| 3048 | Meadow Heights | Metro | a | a | a | a | a | a | a |
| 3049 | Attwood  | Metro | a | a | a | a | a | a | a |
| 3049 | Westmeadows  | Metro | a | a | a | a | a | a | a |
| 3050 | Royal Melbourne Hospital | Metro | a | a | a | a | a | a | a |
| 3051 | Hotham Hill | Metro | a | a | a | a | a | a | a |
| 3051 | North Melbourne | Metro | a | a | a | a | a | a | a |
| 3052 | Melbourne University | Metro | a | a | a | a | a | a | a |
| 3052 | Parkville  | Metro | a | a | a | a | a | a | a |
| 3053 | Carlton  | Metro | a | a | a | a | a | a | a |
| 3053 | Carlton South | Metro | a | a | a | a | a | a | a |
| 3054 | Carlton North | Metro | a | a | a | a | a | a | a |
| 3054 | Princes Hill | Metro | a | a | a | a | a | a | a |
| 3055 | Brunswick West | Metro | a | a | a | a | a | a | a |
| 3056 | Brunswick  | Metro | a | a | a | a | a | a | a |
| 3057 | Brunswick East | Metro | a | a | a | a | a | a | a |
| 3058 | Coburg  | Metro | a | a | a | a | a | a | a |
| 3058 | Coburg North | Metro | a | a | a | a | a | a | a |
| 3058 | Moreland  | Metro | a | a | a | a | a | a | a |
| 3059 | Greenvale  | Metro | a | a | a | a | a | a | a |
| 3060 | Fawkner  | Metro | a | a | a | a | a | a | a |
| 3061 | Campbellfield  | Metro | a | a | a | a | a | a | a |
| 3062 | Somerton  | Metro | a | a | a | a | a | a | a |
| 3063 | Oaklands Junction | Metro | a | a | a | a | a | a | a |
| 3063 | Yuroke | Metro | a | a | a | a | a | a | a |
| 3064 | Roxburgh Park | Metro | a | a | a | a | a | a | a |
| 3065 | Fitzroy  | Metro | a | a | a | a | a | a | a |
| 3066 | Collingwood  | Metro | a | a | a | a | a | a | a |
| 3067 | Abbotsford  | Metro | a | a | a | a | a | a | a |
| 3068 | Clifton Hill | Metro | a | a | a | a | a | a | a |
| 3068 | Fitzroy North | Metro | a | a | a | a | a | a | a |
| 3070 | Northcote  | Metro | a | a | a | a | a | a | a |
| 3071 | Thornbury  | Metro | a | a | a | a | a | a | a |
| 3072 | Northland Centre | Metro | a | a | a | a | a | a | a |
| 3072 | Preston  | Metro | a | a | a | a | a | a | a |
| 3072 | Preston South | Metro | a | a | a | a | a | a | a |
| 3072 | Regent West | Metro | a | a | a | a | a | a | a |
| 3073 | Keon Park | Metro | a | a | a | a | a | a | a |
| 3073 | Reservoir  | Metro | a | a | a | a | a | a | a |
| 3074 | Thomastown  | Metro | a | a | a | a | a | a | a |
| 3075 | Lalor  | Metro | a | a | a | a | a | a | a |
| 3076 | Epping  | Metro | a | a | a | a | a | a | a |
| 3076 | Epping DC | Metro | a | a | a | a | a | a | a |
| 3078 | Alphington  | Metro | a | a | a | a | a | a | a |
| 3078 | Fairfield  | Metro | a | a | a | a | a | a | a |
| 3079 | Ivanhoe  | Metro | a | a | a | a | a | a | a |
| 3079 | Ivanhoe East | Metro | a | a | a | a | a | a | a |
| 3081 | Heidelberg Heights | Metro | a | a | a | a | a | a | a |
| 3081 | Heidelberg RGH | Metro | a | a | a | a | a | a | a |
| 3081 | Heidelberg West | Metro | a | a | a | a | a | a | a |
| 3082 | Mill Park | Metro | a | a | a | a | a | a | a |
| 3083 | Bundoora  | Metro | a | a | a | a | a | a | a |
| 3083 | Kingsbury  | Metro | a | a | a | a | a | a | a |
| 3084 | Banyule  | Metro | a | a | a | a | a | a | a |
| 3084 | Eaglemont  | Metro | a | a | a | a | a | a | a |
| 3084 | Heidelberg  | Metro | a | a | a | a | a | a | a |
| 3084 | Rosanna  | Metro | a | a | a | a | a | a | a |
| 3084 | Viewbank  | Metro | a | a | a | a | a | a | a |
| 3085 | Macleod  | Metro | a | a | a | a | a | a | a |
| 3085 | Yallambie  | Metro | a | a | a | a | a | a | a |
| 3086 | La Trobe University | Metro | a | a | a | a | a | a | a |
| 3087 | Watsonia  | Metro | a | a | a | a | a | a | a |
| 3088 | Briar Hill | Metro | a | a | a | a | a | a | a |
| 3088 | Greensborough  | Metro | a | a | a | a | a | a | a |
| 3088 | Saint Helena | Metro | a | a | a | a | a | a | a |
| 3089 | Diamond Creek | Metro | a | a | a | a | a | a | a |
| 3090 | Plenty  | Metro | a | a | a | a | a | a | a |
| 3091 | Yarrambat | Metro | a | a | a | a | a | a | a |
| 3093 | Lower Plenty | Metro | a | a | a | a | a | a | a |
| 3094 | Montmorency  | Metro | a | a | a | a | a | a | a |
| 3095 | Eltham  | Metro | a | a | a | a | a | a | a |
| 3095 | Eltham North | Metro | a | a | a | a | a | a | a |
| 3095 | Research  | Metro | a | a | a | a | a | a | a |
| 3096 | Wattle Glen | Metro | a | a | a | a | a | a | a |
| 3101 | Kew  | Metro | a | a | a | a | a | a | a |
| 3102 | Kew East | Metro | a | a | a | a | a | a | a |
| 3103 | Balwyn  | Metro | a | a | a | a | a | a | a |
| 3104 | Balwyn North | Metro | a | a | a | a | a | a | a |
| 3105 | Bulleen  | Metro | a | a | a | a | a | a | a |
| 3106 | Templestowe  | Metro | a | a | a | a | a | a | a |
| 3107 | Templestowe Lower | Metro | a | a | a | a | a | a | a |
| 3108 | Doncaster  | Metro | a | a | a | a | a | a | a |
| 3109 | Doncaster East | Metro | a | a | a | a | a | a | a |
| 3109 | Doncaster Heights | Metro | a | a | a | a | a | a | a |
| 3109 | Tunstall Square PO | Metro | a | a | a | a | a | a | a |
| 3110 | Nunawading BC | Metro | a | a | a | a | a | a | a |
| 3111 | Donvale  | Metro | a | a | a | a | a | a | a |
| 3113 | North Warrandyte | Metro | a | a | a | a | a | a | a |
| 3113 | Warrandyte  | Metro | a | a | a | a | a | a | a |
| 3114 | Park Orchards | Metro | a | a | a | a | a | a | a |
| 3115 | Wonga Park | Metro | a | a | a | a | a | a | a |
| 3116 | Chirnside Park | Metro | a | a | a | a | a | a | a |
| 3121 | Burnley  | Metro | a | a | a | a | a | a | a |
| 3121 | Cremorne  | Metro | a | a | a | a | a | a | a |
| 3121 | Richmond  | Metro | a | a | a | a | a | a | a |
| 3122 | Hawthorn  | Metro | a | a | a | a | a | a | a |
| 3123 | Hawthorn East | Metro | a | a | a | a | a | a | a |
| 3124 | Camberwell  | Metro | a | a | a | a | a | a | a |
| 3124 | Camberwell North | Metro | a | a | a | a | a | a | a |
| 3124 | Camberwell South | Metro | a | a | a | a | a | a | a |
| 3124 | Camberwell West | Metro | a | a | a | a | a | a | a |
| 3124 | Middle Camberwell | Metro | a | a | a | a | a | a | a |
| 3125 | Bennettswood  | Metro | a | a | a | a | a | a | a |
| 3125 | Burwood  | Metro | a | a | a | a | a | a | a |
| 3126 | Camberwell East | Metro | a | a | a | a | a | a | a |
| 3126 | Canterbury  | Metro | a | a | a | a | a | a | a |
| 3127 | Mont Albert | Metro | a | a | a | a | a | a | a |
| 3127 | Surrey Hills | Metro | a | a | a | a | a | a | a |
| 3128 | Box Hill | Metro | a | a | a | a | a | a | a |
| 3128 | Box Hill South | Metro | a | a | a | a | a | a | a |
| 3128 | Houston  | Metro | a | a | a | a | a | a | a |
| 3128 | Wattle Park | Metro | a | a | a | a | a | a | a |
| 3129 | Box Hill North | Metro | a | a | a | a | a | a | a |
| 3129 | Kerrimuir  | Metro | a | a | a | a | a | a | a |
| 3129 | Mont Albert North | Metro | a | a | a | a | a | a | a |
| 3130 | Blackburn  | Metro | a | a | a | a | a | a | a |
| 3130 | Blackburn North | Metro | a | a | a | a | a | a | a |
| 3130 | Blackburn South | Metro | a | a | a | a | a | a | a |
| 3130 | Laburnum  | Metro | a | a | a | a | a | a | a |
| 3131 | Brentford Square | Metro | a | a | a | a | a | a | a |
| 3131 | Forest Hil | Metro | a | a | a | a | a | a | a |
| 3131 | Nunawading  | Metro | a | a | a | a | a | a | a |
| 3132 | Mitcham  | Metro | a | a | a | a | a | a | a |
| 3132 | Rangeview  | Metro | a | a | a | a | a | a | a |
| 3133 | Vermont  | Metro | a | a | a | a | a | a | a |
| 3133 | Vermont South | Metro | a | a | a | a | a | a | a |
| 3134 | Ringwood  | Metro | a | a | a | a | a | a | a |
| 3134 | Ringwood North | Metro | a | a | a | a | a | a | a |
| 3134 | Warrandyte South | Metro | a | a | a | a | a | a | a |
| 3134 | Warranwood  | Metro | a | a | a | a | a | a | a |
| 3135 | Bedford Road | Metro | a | a | a | a | a | a | a |
| 3135 | Heathmont  | Metro | a | a | a | a | a | a | a |
| 3135 | Ringwood East | Metro | a | a | a | a | a | a | a |
| 3136 | Croydon  | Metro | a | a | a | a | a | a | a |
| 3136 | Croydon Hills | Metro | a | a | a | a | a | a | a |
| 3136 | Croydon North | Metro | a | a | a | a | a | a | a |
| 3136 | Croydon South | Metro | a | a | a | a | a | a | a |
| 3137 | Kilsyth  | Metro | a | a | a | a | a | a | a |
| 3137 | Kilsyth South | Metro | a | a | a | a | a | a | a |
| 3140 | Lilydale | Metro | a | a | a | a | a | a | a |
| 3141 | South Yarra | Metro | a | a | a | a | a | a | a |
| 3142 | Hawksburn  | Metro | a | a | a | a | a | a | a |
| 3142 | Toorak  | Metro | a | a | a | a | a | a | a |
| 3143 | Armadale  | Metro | a | a | a | a | a | a | a |
| 3143 | Armadale North | Metro | a | a | a | a | a | a | a |
| 3144 | Kooyong  | Metro | a | a | a | a | a | a | a |
| 3144 | Malvern  | Metro | a | a | a | a | a | a | a |
| 3145 | Caulfield East | Metro | a | a | a | a | a | a | a |
| 3145 | Central Park | Metro | a | a | a | a | a | a | a |
| 3145 | Darling  | Metro | a | a | a | a | a | a | a |
| 3145 | Malvern East | Metro | a | a | a | a | a | a | a |
| 3146 | Glen Iris | Metro | a | a | a | a | a | a | a |
| 3147 | Ashburton  | Metro | a | a | a | a | a | a | a |
| 3147 | Ashwood  | Metro | a | a | a | a | a | a | a |
| 3148 | Chadstone  | Metro | a | a | a | a | a | a | a |
| 3148 | Holmesglen  | Metro | a | a | a | a | a | a | a |
| 3149 | Mount Waverley | Metro | a | a | a | a | a | a | a |
| 3149 | Syndal  | Metro | a | a | a | a | a | a | a |
| 3150 | Glen Waverley | Metro | a | a | a | a | a | a | a |
| 3150 | Wheelers Hill | Metro | a | a | a | a | a | a | a |
| 3151 | Burwood East | Metro | a | a | a | a | a | a | a |
| 3151 | Burwood Heights | Metro | a | a | a | a | a | a | a |
| 3152 | Knox City | Metro | a | a | a | a | a | a | a |
| 3152 | Studfield  | Metro | a | a | a | a | a | a | a |
| 3152 | Wantirna  | Metro | a | a | a | a | a | a | a |
| 3152 | Wantirna South | Metro | a | a | a | a | a | a | a |
| 3153 | Bayswater  | Metro | a | a | a | a | a | a | a |
| 3153 | Bayswater North | Metro | a | a | a | a | a | a | a |
| 3154 | The Basin | Metro | a | a | a | a | a | a | a |
| 3155 | Boronia  | Metro | a | a | a | a | a | a | a |
| 3156 | Ferntree Gully | Metro | a | a | a | a | a | a | a |
| 3156 | Lysterfield  | Metro | a | a | a | a | a | a | a |
| 3156 | Mountain Gate | Metro | a | a | a | a | a | a | a |
| 3156 | Upper Ferntree Gully | Metro | a | a | a | a | a | a | a |
| 3158 | Upwey | Metro | a | a | a | a | a | a | a |
| 3160 | Belgrave Heights | Metro | a | a | a | a | a | a | a |
| 3160 | Belgrave | Metro | a | a | a | a | a | a | a |
| 3160 | Belgrave South | Metro | a | a | a | a | a | a | a |
| 3160 | Tecoma | Metro | a | a | a | a | a | a | a |
| 3161 | Caulfield Junction | Metro | a | a | a | a | a | a | a |
| 3161 | Caulfield North | Metro | a | a | a | a | a | a | a |
| 3162 | Caulfield  | Metro | a | a | a | a | a | a | a |
| 3162 | Caulfield South | Metro | a | a | a | a | a | a | a |
| 3162 | Hopetoun Gardens | Metro | a | a | a | a | a | a | a |
| 3163 | Carnegie  | Metro | a | a | a | a | a | a | a |
| 3163 | Glen Huntly | Metro | a | a | a | a | a | a | a |
| 3163 | Murrumbeena  | Metro | a | a | a | a | a | a | a |
| 3164 | Dandenong South | Metro | a | a | a | a | a | a | a |
| 3165 | Bentleigh East | Metro | a | a | a | a | a | a | a |
| 3165 | Coatesville  | Metro | a | a | a | a | a | a | a |
| 3166 | Hughesdale  | Metro | a | a | a | a | a | a | a |
| 3166 | Huntingdale  | Metro | a | a | a | a | a | a | a |
| 3166 | Oakleigh  | Metro | a | a | a | a | a | a | a |
| 3166 | Oakleigh East | Metro | a | a | a | a | a | a | a |
| 3167 | Oakleigh South | Metro | a | a | a | a | a | a | a |
| 3168 | Clayton  | Metro | a | a | a | a | a | a | a |
| 3168 | Notting Hill | Metro | a | a | a | a | a | a | a |
| 3169 | Clarinda  | Metro | a | a | a | a | a | a | a |
| 3169 | Clayton South | Metro | a | a | a | a | a | a | a |
| 3170 | Mulgrave  | Metro | a | a | a | a | a | a | a |
| 3171 | Sandown Village | Metro | a | a | a | a | a | a | a |
| 3171 | Springvale  | Metro | a | a | a | a | a | a | a |
| 3172 | Dingley Village | Metro | a | a | a | a | a | a | a |
| 3172 | Springvale South | Metro | a | a | a | a | a | a | a |
| 3173 | Keysborough  | Metro | a | a | a | a | a | a | a |
| 3174 | Noble Park | Metro | a | a | a | a | a | a | a |
| 3174 | Noble Park North | Metro | a | a | a | a | a | a | a |
| 3175 | Bangholme  | Metro | a | a | a | a | a | a | a |
| 3175 | Dandenong  | Metro | a | a | a | a | a | a | a |
| 3175 | Dandenong South | Metro | a | a | a | a | a | a | a |
| 3176 | Scoresby BC | Metro | a | a | a | a | a | a | a |
| 3177 | Doveton  | Metro | a | a | a | a | a | a | a |
| 3178 | Rowville  | Metro | a | a | a | a | a | a | a |
| 3179 | Scoresby  | Metro | a | a | a | a | a | a | a |
| 3180 | Knoxfield  | Metro | a | a | a | a | a | a | a |
| 3181 | Prahran  | Metro | a | a | a | a | a | a | a |
| 3181 | Windsor  | Metro | a | a | a | a | a | a | a |
| 3182 | St Kilda | Metro | a | a | a | a | a | a | a |
| 3182 | St Kilda South | Metro | a | a | a | a | a | a | a |
| 3182 | St Kilda West | Metro | a | a | a | a | a | a | a |
| 3183 | Balaclava  | Metro | a | a | a | a | a | a | a |
| 3183 | St Kilda East | Metro | a | a | a | a | a | a | a |
| 3184 | Brighton Road | Metro | a | a | a | a | a | a | a |
| 3184 | Elwood  | Metro | a | a | a | a | a | a | a |
| 3185 | Elsternwick  | Metro | a | a | a | a | a | a | a |
| 3185 | Gardenvale  | Metro | a | a | a | a | a | a | a |
| 3185 | Ripponlea  | Metro | a | a | a | a | a | a | a |
| 3186 | Brighton  | Metro | a | a | a | a | a | a | a |
| 3186 | Dendy  | Metro | a | a | a | a | a | a | a |
| 3187 | Brighton East | Metro | a | a | a | a | a | a | a |
| 3187 | North Road | Metro | a | a | a | a | a | a | a |
| 3188 | Hampton  | Metro | a | a | a | a | a | a | a |
| 3188 | Hampton East | Metro | a | a | a | a | a | a | a |
| 3188 | Hampton North | Metro | a | a | a | a | a | a | a |
| 3189 | Moorabbin  | Metro | a | a | a | a | a | a | a |
| 3189 | Moorabbin East | Metro | a | a | a | a | a | a | a |
| 3189 | Wishart  | Metro | a | a | a | a | a | a | a |
| 3190 | Highett  | Metro | a | a | a | a | a | a | a |
| 3191 | Sandringham  | Metro | a | a | a | a | a | a | a |
| 3192 | Cheltenham  | Metro | a | a | a | a | a | a | a |
| 3192 | Cheltenham East | Metro | a | a | a | a | a | a | a |
| 3192 | Southland Centre | Metro | a | a | a | a | a | a | a |
| 3193 | Beaumaris  | Metro | a | a | a | a | a | a | a |
| 3193 | Black Rock | Metro | a | a | a | a | a | a | a |
| 3193 | Cromer  | Metro | a | a | a | a | a | a | a |
| 3194 | Mentone  | Metro | a | a | a | a | a | a | a |
| 3194 | Moorabbin Airport | Metro | a | a | a | a | a | a | a |
| 3195 | Aspendale  | Metro | a | a | a | a | a | a | a |
| 3195 | Aspendale Gardens | Metro | a | a | a | a | a | a | a |
| 3195 | Braeside  | Metro | a | a | a | a | a | a | a |
| 3195 | Mordialloc  | Metro | a | a | a | a | a | a | a |
| 3195 | Parkdale  | Metro | a | a | a | a | a | a | a |
| 3195 | Waterways  | Metro | a | a | a | a | a | a | a |
| 3196 | Bonbeach  | Metro | a | a | a | a | a | a | a |
| 3196 | Chelsea  | Metro | a | a | a | a | a | a | a |
| 3196 | Chelsea Hieghts | Metro | a | a | a | a | a | a | a |
| 3196 | Edithvale  | Metro | a | a | a | a | a | a | a |
| 3197 | Carrum  | Metro | a | a | a | a | a | a | a |
| 3197 | Patterson Lakes | Metro | a | a | a | a | a | a | a |
| 3198 | Belvedere Park | Metro | a | a | a | a | a | a | a |
| 3198 | Seaford  | Metro | a | a | a | a | a | a | a |
| 3199 | Frankston  | Metro | a | a | a | a | a | a | a |
| 3199 | Karingal  | Metro | a | a | a | a | a | a | a |
| 3200 | Frankston North | Metro | a | a | a | a | a | a | a |
| 3200 | Pines Forest | Metro | a | a | a | a | a | a | a |
| 3201 | Carrum Downs | Metro | a | a | a | a | a | a | a |
| 3202 | Heatherton  | Metro | a | a | a | a | a | a | a |
| 3204 | Bentleigh  | Metro | a | a | a | a | a | a | a |
| 3204 | Mckinnon  | Metro | a | a | a | a | a | a | a |
| 3204 | Ormond  | Metro | a | a | a | a | a | a | a |
| 3205 | South Melbourne | Metro | a | a | a | a | a | a | a |
| 3205 | South Melbourne DC | Metro | a | a | a | a | a | a | a |
| 3206 | Albert Park | Metro | a | a | a | a | a | a | a |
| 3206 | Middle Park | Metro | a | a | a | a | a | a | a |
| 3207 | Garden City | Metro | a | a | a | a | a | a | a |
| 3335 | Bonnie Brook | Metro | a | a | a | a | a | a | a |
| 3335 | Grangefields | Metro | a | a | a | a | a | a | a |
| 3335 | Plumpton | Metro | a | a | a | a | a | a | a |
| 3335 | Rockbank | Metro | a | a | a | a | a | a | a |
| 3335 | Thornhill Park | Metro | a | a | a | a | a | a | a |
| 3336 | Aintree | Metro | a | a | a | a | a | a | a |
| 3336 | Deanside | Metro | a | a | a | a | a | a | a |
| 3336 | Fraser Rise | Metro | a | a | a | a | a | a | a |
| 3428 | Bulla | Metro | a | a | a | a | a | a | a |
| 3207 | Port Melbourne | Metro | a | a | a | a | a | a | a |
| 3750 | Wollert | Metro | a | a | a | a | a | a | a |
| 3751 | Woodstock | Metro | a | a | a | a | a | a | a |
| 3752 | South Morang | Metro | a | a | a | a | a | a | a |
| 3754 | Doreen | Metro | a | a | a | a | a | a | a |
| 3754 | Mernda | Metro | a | a | a | a | a | a | a |
| 3800 | Monash Universtiy | Metro | a | a | a | a | a | a | a |
| 3802 | Endeavour Hills | Metro | a | a | a | a | a | a | a |
| 3803 | Hallam  | Metro | a | a | a | a | a | a | a |
| 3804 | Narre Warren East | Metro | a | a | a | a | a | a | a |
| 3804 | Narre Warren North | Metro | a | a | a | a | a | a | a |
| 3805 | Fountain Gate | Metro | a | a | a | a | a | a | a |
| 3805 | Narre Warren | Metro | a | a | a | a | a | a | a |
| 3806 | Berwick  | Metro | a | a | a | a | a | a | a |
| 3806 | Harkaway  | Metro | a | a | a | a | a | a | a |
| 3807 | Beaconsfield  | Metro | a | a | a | a | a | a | a |
| 3807 | Guys Hill | Metro | a | a | a | a | a | a | a |
| 3808 | Beaconsfield Upper | Metro | a | a | a | a | a | a | a |
| 3910 | Langwarrin  | Metro | a | a | a | a | a | a | a |
| 3911 | Baxter  | Metro | a | a | a | a | a | a | a |
| 3975 | Lynbrook  | Metro | a | a | a | a | a | a | a |
| 3975 | Lyndhurst  | Metro | a | a | a | a | a | a | a |
| 3976 | Hampton Park | Metro | a | a | a | a | a | a | a |
| 3977 | Cannons Creek | Metro | a | a | a | a | a | a | a |
| 3977 | Cranbourne  | Metro | a | a | a | a | a | a | a |
| 3977 | Cranbourne North | Metro | a | a | a | a | a | a | a |
| 3977 | Cranbourne South | Metro | a | a | a | a | a | a | a |
| 3977 | Devon Meadows | Metro | a | a | a | a | a | a | a |
| 3977 | Five Ways | Metro | a | a | a | a | a | a | a |
| 3977 | Skye  | Metro | a | a | a | a | a | a | a |
| 3978 | Clyde | Metro | a | a | a | a | a | a | a |
| 3978 | Clyde north | Metro | a | a | a | a | a | a | a |
| 3809 | Officer | Metro | a | a | a | a | a | a | a |
| 3810 | Pakenham | Metro | a | a | a | a | a | a | a |
| 3753 | Bevridge | Outer -Metro | | | a | | | | |
| 3755 | Yan Yean | Outer -Metro | | | a | | | | |
| 3756 | Chintin | Outer -Metro | | | a | | | | |
| 3756 | Darraweit Gum | Outer -Metro | | | a | | | | |
| 3756 | Upper Plenty | Outer -Metro | | | a | | | | |
| 3756 | Wallan | Outer -Metro | | | a | | | | |
| 3758 | Heatcote Juction | Outer -Metro | | | a | | | | |
| 3758 | Wandong | Outer -Metro | | | a | | | | |
| 3764 | Forbes | Outer -Metro | | | a | | | | |
| 3764 | Glenaroua | Outer -Metro | | | a | | | | |
| 3764 | High Camp | Outer -Metro | | | a | | | | |
| 3764 | Kilmore | Outer -Metro | | | a | | | | |
| 3764 | Kilmore East | Outer -Metro | | | a | | | | |
| 3764 | Moranding | Outer -Metro | | | a | | | | |
| 3764 | Tantaraboo | Outer -Metro | | | a | | | | |
| 3764 | Willowmavin | Outer -Metro | | | a | | | | |
| 3765 | Montrose | Metro | a | a | a | a | a | a | a |
| 3785 | Tremont | Metro | a | a | a | a | a | a | a |
| 3812 | Maryknoll | Gippsland/PI | a | | | a | | | |
| 3812 | Nar Nar Goon | Gippsland/PI | a | | | a | | | |
| 3812 | Nar Nar Goon North | Gippsland/PI | a | | | a | | | |
| 3813 | Tynong North | Gippsland/PI | a | | | a | | | |
| 3814 | Garfield | Gippsland/PI | a | | | a | | | |
| 3815 | Bunyip | Gippsland/PI | a | | | a | | | |
| 3816 | Longwarry | Gippsland/PI | a | | | a | | | |
| 3816 | Longwarry North | Gippsland/PI | a | | | a | | | |
| 3818 | Drouin | Gippsland/PI | a | | | a | | | |
| 3818 | Drouin South | Gippsland/PI | a | | | a | | | |
| 3818 | Garfield | Gippsland/PI | a | | | a | | | |
| 3821 | Brandy creek | Gippsland/PI | a | | | a | | | |
| 3821 | Bravington | Gippsland/PI | a | | | a | | | |
| 3821 | Buln buln | Gippsland/PI | a | | | a | | | |
| 3821 | Crossover | Gippsland/PI | a | | | a | | | |
| 3821 | Ellinbank | Gippsland/PI | a | | | a | | | |
| 3821 | Ferndale | Gippsland/PI | a | | | a | | | |
| 3821 | Lardner | Gippsland/PI | a | | | a | | | |
| 3821 | Nilma | Gippsland/PI | a | | | a | | | |
| 3821 | Nilma North | Gippsland/PI | a | | | a | | | |
| 3821 | Rockeby | Gippsland/PI | a | | | a | | | |
| 3821 | Seaview | Gippsland/PI | a | | | a | | | |
| 3821 | Shady Creek | Gippsland/PI | a | | | a | | | |
| 3821 | Tetoora Road | Gippsland/PI | a | | | a | | | |
| 3821 | Torwood | Gippsland/PI | a | | | a | | | |
| 3821 | Warragul South | Gippsland/PI | a | | | a | | | |
| 3821 | Warragul West | Gippsland/PI | a | | | a | | | |
| 3822 | Cloverlea | Gippsland/PI | a | | | a | | | |
| 3822 | Darnum | Gippsland/PI | a | | | a | | | |
| 3822 | Gainsbourough | Gippsland/PI | a | | | a | | | |
| 3820 | Jindivic | Gippsland/PI | a | | | a | | | |
| 3820 | Warragul | Gippsland/PI | a | | | a | | | |
| 3823 | Yarragon | Gippsland/PI | a | | | a | | | |
| 3824 | Trafalgar | Gippsland/PI | a | | | a | | | |
| 3825 | Moe | Gippsland/PI | a | | | a | | | |
| 3825 | Willow Grove | Gippsland/PI | a | | | a | | | |
| 3825 | Newborough | Gippsland/PI | a | | | a | | | |
| 3825 | Yallourn | Gippsland/PI | a | | | a | | | |
| 3831 | Neerim South | Gippsland/PI | a | | | a | | | |
| 3840 | Morwell | Gippsland/PI | a | | | a | | | |
| 3842 | Churchill | Gippsland/PI | a | | | a | | | |
| 3844 | Traralgon | Gippsland/PI | a | | | a | | | |
| 3847 | Rosedale | Gippsland/PI | a | | | a | | | |
| 3850 | Sale | Gippsland/PI | a | | | a | | | |
| 3851 | MyrtleBank | Gippsland/PI | a | | | a | | | |
| 3854 | Glengarry | Gippsland/PI | a | | | a | | | |
| 3858 | Heyfield | Gippsland/PI | a | | | a | | | |
| 3859 | Maffra west upper | Gippsland/PI | a | | | a | | | |
| 3859 | Newry | Gippsland/PI | a | | | a | | | |
| 3859 | Tinamba | Gippsland/PI | a | | | a | | | |
| 3859 | Tinamba west | Gippsland/PI | a | | | a | | | |
| 3860 | Maffra | Gippsland/PI | a | | | a | | | |
| 3862 | Stratford | Gippsland/PI | a | | | a | | | |
| 3869 | Yinnar | Gippsland/PI | a | | | a | | | |
| 3875 | Bairnsdale | Gippsland/PI | a | | | a | | | |
| 3875 | Banksia Peninsula | Gippsland/PI | a | | | a | | | |
| 3875 | Bengworden | Gippsland/PI | a | | | a | | | |
| 3875 | Broadlands | Gippsland/PI | a | | | a | | | |
| 3875 | Bullumwaal | Gippsland/PI | a | | | a | | | |
| 3875 | Calulu | Gippsland/PI | a | | | a | | | |
| 3875 | Clifton Creek | Gippsland/PI | a | | | a | | | |
| 3875 | Deptford | Gippsland/PI | a | | | a | | | |
| 3875 | East Bairnsdale | Gippsland/PI | a | | | a | | | |
| 3875 | Eastwood | Gippsland/PI | a | | | a | | | |
| 3875 | Ellaswood | Gippsland/PI | a | | | a | | | |
| 3875 | Fairy Dell | Gippsland/PI | a | | | a | | | |
| 3875 | Flaggy creek | Gippsland/PI | a | | | a | | | |
| 3875 | Forge Creek | Gippsland/PI | a | | | a | | | |
| 3875 | Goon Nure | Gippsland/PI | a | | | a | | | |
| 3875 | Granite Rock | Gippsland/PI | a | | | a | | | |
| 3875 | Hillside | Gippsland/PI | a | | | a | | | |
| 3875 | Iguana Creek | Gippsland/PI | a | | | a | | | |
| 3875 | Lindenow south | Gippsland/PI | a | | | a | | | |
| 3875 | Lucknow | Gippsland/PI | a | | | a | | | |
| 3871 | Delburn | Gippsland/PI | a | | | a | | | |
| 3871 | Mirboo North | Gippsland/PI | a | | | a | | | |
| 3909 | Kalimna | Gippsland/PI | a | | | a | | | |
| 3909 | Kalimna West | Gippsland/PI | a | | | a | | | |
| 3909 | Lake Bunga | Gippsland/PI | a | | | a | | | |
| 3909 | Lake Tyres beach | Gippsland/PI | a | | | a | | | |
| 3909 | Lakes Entrance | Gippsland/PI | a | | | a | | | |
| 3909 | Nungurner | Gippsland/PI | a | | | a | | | |
| 3909 | Nyerimilang | Gippsland/PI | a | | | a | | | |
| 3909 | Toorloo | Gippsland/PI | a | | | a | | | |
| 3922 | Cowes | Gippsland/PI | a | | | a | | | |
| 3922 | Smiths Beach | Gippsland/PI | a | | | a | | | |
| 3922 | Ventnor | Gippsland/PI | a | | | a | | | |
| 3923 | Rhyll | Gippsland/PI | a | | | a | | | |
| 3925 | Newhaven | Gippsland/PI | a | | | a | | | |
| 3925 | San Remo | Gippsland/PI | a | | | a | | | |
| 3925 | Cape Woolamai | Gippsland/PI | a | | | a | | | |
| 3931 | Kooweerup | Gippsland/PI | a | | | a | | | |
| 3945 | Loch | Gippsland/PI | a | | | a | | | |
| 3946 | Bena | Gippsland/PI | a | | | a | | | |
| 3950 | Korumburra | Gippsland/PI | a | | | a | | | |
| 3951 | Arawatta | Gippsland/PI | a | | | a | | | |
| 3951 | Fairbank | Gippsland/PI | a | | | a | | | |
| 3951 | Jumbunna | Gippsland/PI | a | | | a | | | |
| 3951 | Kardella | Gippsland/PI | a | | | a | | | |
| 3951 | Kongwak | Gippsland/PI | a | | | a | | | |
| 3951 | Moyarra | Gippsland/PI | a | | | a | | | |
| 3951 | Outtrim | Gippsland/PI | a | | | a | | | |
| 3951 | Ranceby | Gippsland/PI | a | | | a | | | |
| 3953 | Leongatha | Gippsland/PI | a | | | a | | | |
| 3953 | Leongatha | Gippsland/PI | a | | | a | | | |
| 3956 | Meeniyan | Gippsland/PI | a | | | a | | | |
| 3956 | Tawin Lower | Gippsland/PI | a | | | a | | | |
| 3956 | Venus Bay | Gippsland/PI | a | | | a | | | |
| 3956 | Tarwin | Gippsland/PI | a | | | a | | | |
| 3956 | Dumbalk | Gippsland/PI | a | | | a | | | |
| 3959 | Fish Creek | Gippsland/PI | a | | | a | | | |
| 3960 | Foster | Gippsland/PI | a | | | a | | | |
| 3962 | Toora | Gippsland/PI | a | | | a | | | |
| 3978 | Cardinia | Gippsland/PI | a | | | a | | | |
| 3979 | Almurta | Gippsland/PI | a | | | a | | | |
| 3979 | Glen Alive | Gippsland/PI | a | | | a | | | |
| 3979 | Kernot | Gippsland/PI | a | | | a | | | |
| 3980 | Tooradin | Gippsland/PI | a | | | a | | | |
| 3981 | Koo Wee Rup | Gippsland/PI | a | | | a | | | |
| 3984 | Grantville | Gippsland/PI | a | | | a | | | |
| 3984 | Lang Lang | Gippsland/PI | a | | | a | | | |
| 3984 | Grantville | Gippsland/PI | a | | | a | | | |
| 3984 | Corinella | Gippsland/PI | a | | | a | | | |
| 3987 | Nyora | Gippsland/PI | a | | | a | | | |
| 3988 | Mountain View | Gippsland/PI | a | | | a | | | |
| 3988 | Poowong | Gippsland/PI | a | | | a | | | |
| 3988 | Poowong east | Gippsland/PI | a | | | a | | | |
| 3988 | Poowong north | Gippsland/PI | a | | | a | | | |
| 3990 | Glen Forbes | Gippsland/PI | a | | | a | | | |
| 3991 | Bass | Gippsland/PI | a | | | a | | | |
| 3992 | Blackwood Forest | Gippsland/PI | a | | | a | | | |
| 3992 | Dalyston | Gippsland/PI | a | | | a | | | |
| 3992 | Ryanston | Gippsland/PI | a | | | a | | | |
| 3992 | west creek | Gippsland/PI | a | | | a | | | |
| 3995 | Wonthaggi | Gippsland/PI | a | | | a | | | |
| 3996 | Inverloch | Gippsland/PI | a | | | a | | | |
| 3912 | Pearcedale  | Peninsula | a | a | a | a | a | a | |
| 3912 | Somerville  | Peninsula | a | a | a | a | a | a | |
| 3913 | Tyabb  | Peninsula | a | a | a | a | a | a | |
| 3915 | Hastings  | Peninsula | a | a | a | a | a | a | |
| 3915 | Tuerong  | Peninsula | a | a | a | a | a | a | |
| 3916 | Merricks  | Peninsula | a | a | a | a | a | a | |
| 3916 | Shoreham  | Peninsula | a | a | a | a | a | a | |
| 3918 | Bittern  | Peninsula | a | a | a | a | a | a | |
| 3919 | Crib Point | Peninsula | a | a | a | a | a | a | |
| 3920 | HMAS Cerberus | Peninsula | a | a | a | a | a | a | |
| 3926 | Balnarring  | Peninsula | a | a | a | a | a | a | |
| 3926 | Merricks Beacg | Peninsula | a | a | a | a | a | a | |
| 3926 | Merricks North | Peninsula | a | a | a | a | a | a | |
| 3927 | Somers  | Peninsula | a | a | a | a | a | a | |
| 3928 | Main Ridge | Peninsula | a | a | a | a | a | a | |
| 3929 | Flinders  | Peninsula | a | a | a | a | a | a | |
| 3930 | Kunyung  | Peninsula | a | a | a | a | a | a | |
| 3930 | Mount Eliza | Peninsula | a | a | a | a | a | a | |
| 3931 | Mornington  | Peninsula | a | a | a | a | a | a | |
| 3933 | Moorooduc  | Peninsula | a | a | a | a | a | a | |
| 3934 | Mount Martha | Peninsula | a | a | a | a | a | a | |
| 3936 | Arthurs Seat | Peninsula | a | a | a | a | a | a | |
| 3936 | Dromana  | Peninsula | a | a | a | a | a | a | |
| 3936 | Safety Beach | Peninsula | a | a | a | a | a | a | |
| 3937 | Red Hill | Peninsula | a | a | a | a | a | a | |
| 3937 | Red Hill South | Peninsula | a | a | a | a | a | a | |
| 3938 | Mccrae  | Peninsula | a | a | a | a | a | a | |
| 3939 | Fingal  | Peninsula | a | a | a | a | a | a | |
| 3939 | Rosebud  | Peninsula | a | a | a | a | a | a | |
| 3940 | Rosebud West | Peninsula | a | a | a | a | a | a | |
| 3941 | Rye  | Peninsula | a | a | a | a | a | a | |
| 3941 | St Andrews Beach | Peninsula | a | a | a | a | a | a | |
| 3941 | Tootgarook  | Peninsula | a | a | a | a | a | a | |
| 3942 | Blairgowrie  | Peninsula | a | a | a | a | a | a | |
| 3943 | Sorrento  | Peninsula | a | a | a | a | a | a | |
| 3944 | Portsea  | Peninsula | a | a | a | a | a | a | |
| 3337 | Melton | Ballarat | | | a | | | | |
| 3337 | Melton South | Ballarat | | | a | | | | |
| 3337 | Kurunjang | Ballarat | | | a | | | | |
| 3337 | Harkness | Ballarat | | | a | | | | |
| 3337 | Toolern Vale | Ballarat | | | a | | | | |
| 3338 | Eynesbury | Ballarat | | | a | | | | |
| 3340 | Bacchus Marsh | Ballarat | | | a | | | | |
| 3340 | Darley | Ballarat | | | a | | | | |
| 3340 | Maddingley | Ballarat | | | a | | | | |
| 3341 | Dales Creek | Ballarat | | | a | | | | |
| 3341 | Greendale | Ballarat | | | a | | | | |
| 3341 | KoroBeit | Ballarat | | | a | | | | |
| 3341 | Myrniong | Ballarat | | | a | | | | |
| 3341 | Pentland Hills | Ballarat | | | a | | | | |
| 3342 | Ballan | Ballarat | | | a | | | | |
| 3345 | Gordon | Ballarat | | | a | | | | |
| 3350 | Ballarat | Ballarat | | | a | | | | |
| 3350 | Alfredton | Ballarat | | | a | | | | |
| 3350 | Newington | Ballarat | | | a | | | | |
| 3350 | Mount Pleasant | Ballarat | | | a | | | | |
| 3350 | Redan | Ballarat | | | a | | | | |
| 3350 | Mount Clear | Ballarat | | | a | | | | |
| 3350 | Soldiers Hill | Ballarat | | | a | | | | |
| 3351 | Buninyong | Ballarat | | | a | | | | |
| 3352 | Wallace | Ballarat | | | a | | | | |
| 3352 | Bungaree | Ballarat | | | a | | | | |
| 3355 | Wendouree | Ballarat | | | a | | | | |
| 3356 | Sebastapol | Ballarat | | | a | | | | |
| 3356 | Delacombe | Ballarat | | | a | | | | |
| 3427 | Diggers Rest | Ballarat | | | a | | | | |
| 3429 | Sunbury | Ballarat | | | a | | | | |
| 3431 | Riddells Creek | Ballarat | | | a | | | | |
| 3437 | Gisborne | Ballarat | | | a | | | | |
| 3437 | Gisborne South | Ballarat | | | a | | | | |
| 3438 | New Gisborne | Ballarat | | | a | | | | |
| 3363 | Creswick | Ballarat | | | a | | | | |
| 3440 | Macedon | Ballarat | | | a | | | | |
| 3442 | Woodend | Ballarat | | | a | | | | |
| 3458 | Trentham | Ballarat | | | a | | | | |
| 3460 | Daylesford | Ballarat | | | a | | | | |
| 3430 | Clarkfield | Bendigo | | | a | | | | |
| 3432 | Bolinda | Bendigo | | | a | | | | |
| 3433 | Mongeetta | Bendigo | | | a | | | | |
| 3434 | Cherokee | Bendigo | | | a | | | | |
| 3434 | Kerrie | Bendigo | | | a | | | | |
| 3434 | Romsey | Bendigo | | | a | | | | |
| 3434 | Springfield | Bendigo | | | a | | | | |
| 3435 | Benloch | Bendigo | | | a | | | | |
| 3435 | Goldie | Bendigo | | | a | | | | |
| 3435 | Lancefield | Bendigo | | | a | | | | |
| 3435 | Nulla vale | Bendigo | | | a | | | | |
| 3442 | Ashbourne | Bendigo | | | a | | | | |
| 3442 | Cadello | Bendigo | | | a | | | | |
| 3442 | Carlsruhe | Bendigo | | | a | | | | |
| 3442 | Cobaw | Bendigo | | | a | | | | |
| 3442 | Hesket | Bendigo | | | a | | | | |
| 3442 | Newham | Bendigo | | | a | | | | |
| 3442 | Rochford | Bendigo | | | a | | | | |
| 3442 | Woodend | Bendigo | | | a | | | | |
| 3442 | Woodend North | Bendigo | | | a | | | | |
| 3444 | Barfold | Bendigo | | | a | | | | |
| 3444 | Baynton | Bendigo | | | a | | | | |
| 3444 | Baynton East | Bendigo | | | a | | | | |
| 3444 | Edgecombe | Bendigo | | | a | | | | |
| 3444 | Glenhope | Bendigo | | | a | | | | |
| 3444 | Greenhill | Bendigo | | | a | | | | |
| 3444 | Kyneton | Bendigo | | | a | | | | |
| 3444 | Kyneton south | Bendigo | | | a | | | | |
| 3444 | Langley | Bendigo | | | a | | | | |
| 3444 | Lauriston | Bendigo | | | a | | | | |
| 3444 | Lyal | Bendigo | | | a | | | | |
| 3444 | Metcalfe East | Bendigo | | | a | | | | |
| 3444 | Mia Mia | Bendigo | | | a | | | | |
| 3444 | Pastoria | Bendigo | | | a | | | | |
| 3444 | Pastoria East | Bendigo | | | a | | | | |
| 3444 | Pipers Creek | Bendigo | | | a | | | | |
| 3444 | Redesdale | Bendigo | | | a | | | | |
| 3444 | Sidonia | Bendigo | | | a | | | | |
| 3444 | Spring Hill | Bendigo | | | a | | | | |
| 3444 | Tylden | Bendigo | | | a | | | | |
| 3446 | Drummond North | Bendigo | | | a | | | | |
| 3446 | Malmsbury | Bendigo | | | a | | | | |
| 3447 | Taradale | Bendigo | | | a | | | | |
| 3448 | Elphinstone | Bendigo | | | a | | | | |
| 3448 | Metcalfe | Bendigo | | | a | | | | |
| 3448 | Sutton Grange | Bendigo | | | a | | | | |
| 3450 | Castlemaine | Bendigo | | | a | | | | |
| 3450 | Moonlight Flat | Bendigo | | | a | | | | |
| 3451 | Barkers Creek | Bendigo | | | a | | | | |
| 3451 | Campbells Creek | Bendigo | | | a | | | | |
| 3451 | Chewton | Bendigo | | | a | | | | |
| 3451 | chewton Bushlands | Bendigo | | | a | | | | |
| 3451 | Faraday | Bendigo | | | a | | | | |
| 3451 | Fryerstown | Bendigo | | | a | | | | |
| 3451 | Glenluce | Bendigo | | | a | | | | |
| 3451 | Golden point | Bendigo | | | a | | | | |
| 3451 | Guildford | Bendigo | | | a | | | | |
| 3451 | Irishtown | Bendigo | | | a | | | | |
| 3451 | Mckenzie Hill | Bendigo | | | a | | | | |
| 3451 | Muckleford | Bendigo | | | a | | | | |
| 3451 | Tarilta | Bendigo | | | a | | | | |
| 3451 | Vaughan | Bendigo | | | a | | | | |
| 3451 | Yapeen | Bendigo | | | a | | | | |
| 3453 | Harcourt | Bendigo | | | a | | | | |
| 3453 | Harcourt North | Bendigo | | | a | | | | |
| 3453 | Ravenswood | Bendigo | | | a | | | | |
| 3453 | Ravenswood South | Bendigo | | | a | | | | |
| 3461 | Bullarto | Bendigo | | | a | | | | |
| 3461 | Bullarto South | Bendigo | | | a | | | | |
| 3461 | Clydesdale | Bendigo | | | a | | | | |
| 3461 | Coomoora | Bendigo | | | a | | | | |
| 3461 | Denver | Bendigo | | | a | | | | |
| 3461 | Drummond North | Bendigo | | | a | | | | |
| 3461 | Dry Diggings | Bendigo | | | a | | | | |
| 3461 | Eaganstown | Bendigo | | | a | | | | |
| 3461 | Elevated Plains | Bendigo | | | a | | | | |
| 3461 | Fraklinford | Bendigo | | | a | | | | |
| 3461 | Glenlyon | Bendigo | | | a | | | | |
| 3461 | Hepburn | Bendigo | | | a | | | | |
| 3461 | Hepburn Springs | Bendigo | | | a | | | | |
| 3461 | Korweinguboora | Bendigo | | | a | | | | |
| 3461 | Leonards hill | Bendigo | | | a | | | | |
| 3461 | Lyonsville | Bendigo | | | a | | | | |
| 3461 | Mount Franklin | Bendigo | | | a | | | | |
| 3461 | Musk | Bendigo | | | a | | | | |
| 3461 | Musk Vale | Bendigo | | | a | | | | |
| 3461 | porcupine ridge | Bendigo | | | a | | | | |
| 3461 | sailors Falls | Bendigo | | | a | | | | |
| 3461 | Sailors Hill | Bendigo | | | a | | | | |
| 3461 | Shepherds Flat | Bendigo | | | a | | | | |
| 3461 | Sapargo Creek | Bendigo | | | a | | | | |
| 3461 | Strangways | Bendigo | | | a | | | | |
| 3461 | Whetsheaf | Bendigo | | | a | | | | |
| 3461 | Yandoit | Bendigo | | | a | | | | |
| 3461 | Yandoit Hills | Bendigo | | | a | | | | |
| 3462 | Green Gully | Bendigo | | | a | | | | |
| 3462 | Muckleford South | Bendigo | | | a | | | | |
| 3462 | Newstead | Bendigo | | | a | | | | |
| 3462 | Sandon | Bendigo | | | a | | | | |
| 3462 | Welshmans | Bendigo | | | a | | | | |
| 3463 | Barrinhup | Bendigo | | | a | | | | |
| 3463 | Barringhup west | Bendigo | | | a | | | | |
| 3463 | Bradford west | Bendigo | | | a | | | | |
| 3463 | Bradford | Bendigo | | | a | | | | |
| 3463 | Eastville | Bendigo | | | a | | | | |
| 3463 | Gower | Bendigo | | | a | | | | |
| 3463 | Laanecoorie | Bendigo | | | a | | | | |
| 3463 | Maldon | Bendigo | | | a | | | | |
| 3463 | Neereman | Bendigo | | | a | | | | |
| 3463 | Tarrengower | Bendigo | | | a | | | | |
| 3463 | Walmer | Bendigo | | | a | | | | |
| 3463 | Woodstock west | Bendigo | | | a | | | | |
| 3373 | Beaufort | Bendigo | | | a | | | | |
| 3373 | Chute | Bendigo | | | a | | | | |
| 3373 | Cross Roads | Bendigo | | | a | | | | |
| 3373 | Lake Goldsmith | Bendigo | | | a | | | | |
| 3373 | Lake Wongan | Bendigo | | | a | | | | |
| 3373 | Main Lead | Bendigo | | | a | | | | |
| 3373 | Mena Park | Bendigo | | | a | | | | |
| 3373 | Nerring | Bendigo | | | a | | | | |
| 3373 | Raglan | Bendigo | | | a | | | | |
| 3373 | Stockyard Hill | Bendigo | | | a | | | | |
| 3373 | Stoneleigh | Bendigo | | | a | | | | |
| 3373 | Trawalla | Bendigo | | | a | | | | |
| 3373 | Waterloo | Bendigo | | | a | | | | |
| 3515 | Marong | Bendigo | | | a | | | | |
| 3515 | Shelbourne | Bendigo | | | a | | | | |
| 3515 | Wilsons Hill | Bendigo | | | a | | | | |
| 3522 | Glenhope East | Bendigo | | | a | | | | |
| 3522 | Tooborac | Bendigo | | | a | | | | |
| 3523 | Argyle | Bendigo | | | a | | | | |
| 3523 | Costerfield | Bendigo | | | a | | | | |
| 3523 | Derrinal | Bendigo | | | a | | | | |
| 3523 | Heathcote | Bendigo | | | a | | | | |
| 3523 | Heathcote South | Bendigo | | | a | | | | |
| 3523 | Knowsley | Bendigo | | | a | | | | |
| 3523 | Ladys Pass | Bendigo | | | a | | | | |
| 3523 | Moorambool West | Bendigo | | | a | | | | |
| 3523 | Mount Camel | Bendigo | | | a | | | | |
| 3523 | Redcastle | Bendigo | | | a | | | | |
| 3550 | Bendigo | Bendigo | | | a | | | | |
| 3550 | Bendigo South | Bendigo | | | a | | | | |
| 3550 | East Bendigo | Bendigo | | | a | | | | |
| 3550 | Flora Hill | Bendigo | | | a | | | | |
| 3550 | Ironbark | Bendigo | | | a | | | | |
| 3550 | Kennington | Bendigo | | | a | | | | |
| 3550 | Long Gully | Bendigo | | | a | | | | |
| 3550 | North Bedigo | Bendigo | | | a | | | | |
| 3550 | Quarry Hill | Bendigo | | | a | | | | |
| 3550 | Sandhurst East | Bendigo | | | a | | | | |
| 3550 | Spring Gully | Bendigo | | | a | | | | |
| 3550 | Strathdale | Bendigo | | | a | | | | |
| 3550 | West Bendigo | Bendigo | | | a | | | | |
| 3550 | White Hills | Bendigo | | | a | | | | |
| 3551 | Arnold | Bendigo | | | a | | | | |
| 3551 | Arnold West | Bendigo | | | a | | | | |
| 3551 | Ascot | Bendigo | | | a | | | | |
| 3551 | Axe Creek | Bendigo | | | a | | | | |
| 3551 | Axedale | Bendigo | | | a | | | | |
| 3551 | Bagshot | Bendigo | | | a | | | | |
| 3551 | Basshot North | Bendigo | | | a | | | | |
| 3551 | Bendigo Forward | Bendigo | | | a | | | | |
| 3551 | Cornella | Bendigo | | | a | | | | |
| 3551 | Creek View | Bendigo | | | a | | | | |
| 3551 | Emu Creek | Bendigo | | | a | | | | |
| 3551 | Eppalock | Bendigo | | | a | | | | |
| 3551 | Epsom | Bendigo | | | a | | | | |
| 3551 | Huntly | Bendigo | | | a | | | | |
| 3551 | Huntly North | Bendigo | | | a | | | | |
| 3551 | Junortoun | Bendigo | | | a | | | | |
| 3551 | Kimbolton | Bendigo | | | a | | | | |
| 3551 | Lake Eppalock | Bendigo | | | a | | | | |
| 3551 | Llanelly | Bendigo | | | a | | | | |
| 3551 | Lockwood | Bendigo | | | a | | | | |
| 3552 | Bendigo | Bendigo | | | a | | | | |
| 3555 | Big Hill | Bendigo | | | a | | | | |
| 3555 | Golden Gully | Bendigo | | | a | | | | |
| 3555 | Golden Square | Bendigo | | | a | | | | |
| 3555 | Kangaroo Flat | Bendigo | | | a | | | | |
| 3555 | Lansell Plaza | Bendigo | | | a | | | | |
| 3556 | California Gully | Bendigo | | | a | | | | |
| 3556 | Campbells Forest | Bendigo | | | a | | | | |
| 3556 | Eaglehawk | Bendigo | | | a | | | | |
| 3556 | Eaglehawk North | Bendigo | | | a | | | | |
| 3556 | Jackass Flat | Bendigo | | | a | | | | |
| 3556 | Myers Flat | Bendigo | | | a | | | | |
| 3556 | Sailors Gully | Bendigo | | | a | | | | |
| 3556 | Seabstian | Bendigo | | | a | | | | |
| 3556 | Whipstick | Bendigo | | | a | | | | |
| 3556 | Woodvale | Bendigo | | | a | | | | |
| 3377 | Ararat | Horsham | | | a | | | | |
| 3377 | Armstrong | Horsham | | | a | | | | |
| 3377 | bulgana | Horsham | | | a | | | | |
| 3377 | Cathcart | Horsham | | | a | | | | |
| 3377 | Crowlands | Horsham | | | a | | | | |
| 3377 | Denicull Creek | Horsham | | | a | | | | |
| 3377 | Dobie | Horsham | | | a | | | | |
| 3377 | Dunneworthy | Horsham | | | a | | | | |
| 3377 | Eversley | Horsham | | | a | | | | |
| 3377 | Langi Logan | Horsham | | | a | | | | |
| 3377 | Maroona | Horsham | | | a | | | | |
| 3377 | Mount Cole | Horsham | | | a | | | | |
| 3377 | Mount Cole Creek | Horsham | | | a | | | | |
| 3377 | Moyston | Horsham | | | a | | | | |
| 3377 | Norval | Horsham | | | a | | | | |
| 3377 | Rhymney | Horsham | | | a | | | | |
| 3377 | Rocky Point | Horsham | | | a | | | | |
| 3377 | Rossbridge | Horsham | | | a | | | | |
| 3377 | Shays Flat | Horsham | | | a | | | | |
| 3377 | Warak | Horsham | | | a | | | | |
| 3380 | Stawell | Horsham | | | a | | | | |
| 3380 | Stawell West | Horsham | | | a | | | | |
| 3381 | Bellellen | Horsham | | | a | | | | |
| 3381 | Bellfield | Horsham | | | a | | | | |
| 3381 | Black Range | Horsham | | | a | | | | |
| 3381 | Fyans Creek | Horsham | | | a | | | | |
| 3381 | Halls Gap | Horsham | | | a | | | | |
| 3381 | Illawarra | Horsham | | | a | | | | |
| 3381 | Lake Fyans | Horsham | | | a | | | | |
| 3381 | Lake Lonsdale | Horsham | | | a | | | | |
| 3381 | Mokepilly | Horsham | | | a | | | | |
| 3381 | Mount Dryden | Horsham | | | a | | | | |
| 3381 | Pomonal | Horsham | | | a | | | | |
| 3400 | Horsham | Horsham | | | a | | | | |
| 3401 | Blackheath | Horsham | | | a | | | | |
| 3401 | Brimpaen | Horsham | | | a | | | | |
| 3401 | Bungalally | Horsham | | | a | | | | |
| 3401 | Cherrypool | Horsham | | | a | | | | |
| 3401 | Dooen | Horsham | | | a | | | | |
| 3401 | Drung | Horsham | | | a | | | | |
| 3401 | Gymbowen | Horsham | | | a | | | | |
| 3401 | Haven | Horsham | | | a | | | | |
| 3401 | Jung | Horsham | | | a | | | | |
| 3401 | Kalkee | Horsham | | | a | | | | |
| 3401 | Kanagulk | Horsham | | | a | | | | |
| 3401 | Karnak | Horsham | | | a | | | | |
| 3401 | Laharum | Horsham | | | a | | | | |
| 3401 | Longernong | Horsham | | | a | | | | |
| 3401 | Lower Norton | Horsham | | | a | | | | |
| 3401 | Mckenzie Creek | Horsham | | | a | | | | |
| 3401 | Mockinya | Horsham | | | a | | | | |
| 3401 | Murra Warra | Horsham | | | a | | | | |
| 3401 | Nurcoung | Horsham | | | a | | | | |
| 3401 | Nurrabiel | Horsham | | | a | | | | |
| 3211 | Little River | Geelong/Bellarine | | a | | a | | a | |
| 3212 | Avalon | Geelong/Bellarine | | a | | a | | a | |
| 3212 | Lara | Geelong/Bellarine | | a | | a | | a | |
| 3213 | Lovely Banks | Geelong/Bellarine | | a | | a | | a | |
| 3213 | Moorabool | Geelong/Bellarine | | a | | a | | a | |
| 3214 | Corio | Geelong/Bellarine | | a | | a | | a | |
| 3214 | Norlane | Geelong/Bellarine | | a | | a | | a | |
| 3214 | North Shore | Geelong/Bellarine | | a | | a | | a | |
| 3215 | North Geelong | Geelong/Bellarine | | a | | a | | a | |
| 3215 | Bell Park | Geelong/Bellarine | | a | | a | | a | |
| 3215 | Bell Post Hill | Geelong/Bellarine | | a | | a | | a | |
| 3215 | Rippleside | Geelong/Bellarine | | a | | a | | a | |
| 3215 | Hamlyn Heights | Geelong/Bellarine | | a | | a | | a | |
| 3215 | Drumcondra | Geelong/Bellarine | | a | | a | | a | |
| 3216 | Marshall | Geelong/Bellarine | | a | | a | | a | |
| 3216 | Grovedale | Geelong/Bellarine | | a | | a | | a | |
| 3216 | Waurn Ponds | Geelong/Bellarine | | a | | a | | a | |
| 3216 | Wandana Heights | Geelong/Bellarine | | a | | a | | a | |
| 3216 | Highton | Geelong/Bellarine | | a | | a | | a | |
| 3216 | Belmont | Geelong/Bellarine | | a | | a | | a | |
| 3217 | Freshwater Creek | Geelong/Bellarine | | a | | a | | a | |
| 3217 | Mount Duneed | Geelong/Bellarine | | a | | a | | a | |
| 3217 | Armstrong Creek | Geelong/Bellarine | | a | | a | | a | |
| 3217 | Charlemont | Geelong/Bellarine | | a | | a | | a | |
| 3218 | Geelong West | Geelong/Bellarine | | a | | a | | a | |
| 3218 | Herne Hill | Geelong/Bellarine | | a | | a | | a | |
| 3218 | Manifold Heights | Geelong/Bellarine | | a | | a | | a | |
| 3219 | East Geelong | Geelong/Bellarine | | a | | a | | a | |
| 3219 | Thomson | Geelong/Bellarine | | a | | a | | a | |
| 3219 | Newcomb | Geelong/Bellarine | | a | | a | | a | |
| 3219 | Whittington | Geelong/Bellarine | | a | | a | | a | |
| 3219 | Breakwater | Geelong/Bellarine | | a | | a | | a | |
| 3219 | St Albans Park | Geelong/Bellarine | | a | | a | | a | |
| 3220 | Newtown | Geelong/Bellarine | | a | | a | | a | |
| 3220 | Geelong | Geelong/Bellarine | | a | | a | | a | |
| 3220 | South Geelong | Geelong/Bellarine | | a | | a | | a | |
| 3221 | Barrabool | Geelong/Bellarine | | a | | a | | a | |
| 3221 | Ceres | Geelong/Bellarine | | a | | a | | a | |
| 3221 | Geelong | Geelong/Bellarine | | a | | a | | a | |
| 3221 | Gnarwarre | Geelong/Bellarine | | a | | a | | a | |
| 3222 | Wallington | Geelong/Bellarine | | a | | a | | a | |
| 3222 | Curlewis | Geelong/Bellarine | | a | | a | | a | |
| 3222 | Drysdale | Geelong/Bellarine | | a | | a | | a | |
| 3222 | Clifton Springs | Geelong/Bellarine | | a | | a | | a | |
| 3222 | Marcus Hill | Geelong/Bellarine | | a | | a | | a | |
| 3223 | Portarlington | Geelong/Bellarine | | a | | a | | a | |
| 3223 | Indented Head | Geelong/Bellarine | | a | | a | | a | |
| 3223 | St Leonards | Geelong/Bellarine | | a | | a | | a | |
| 3224 | Moolap | Geelong/Bellarine | | a | | a | | a | |
| 3224 | Leopold | Geelong/Bellarine | | a | | a | | a | |
| 3225 | Swan Bay | Geelong/Bellarine | | a | | a | | a | |
| 3225 | Queenscliff | Geelong/Bellarine | | a | | a | | a | |
| 3226 | Ocean Grove | Geelong/Bellarine | | a | | a | | a | |
| 3227 | Barwon Heads | Geelong/Bellarine | | a | | a | | a | |
| 3227 | Connewarre | Geelong/Bellarine | | a | | a | | a | |
| 3227 | Breamlea | Geelong/Bellarine | | a | | a | | a | |
| 3228 | Torquay | Geelong/Bellarine | | a | | a | | a | |
| 3228 | Jan Juc | Geelong/Bellarine | | a | | a | | a | |
| 3228 | Bellbrae | Geelong/Bellarine | | a | | a | | a | |
| 3228 | Bells Beach | Geelong/Bellarine | | a | | a | | a | |
| 3230 | Anglesea | Geelong/Bellarine | | a | | a | | a | |
| 3331 | Bannockburn | Geelong/Bellarine | | | | a | | | |
| 3331 | Gheringhap | Geelong/Bellarine | | | | a | | | |
| 3331 | Mauda | Geelong/Bellarine | | | | a | | | |
| 3331 | Russels Bridge | Geelong/Bellarine | | | | a | | | |
| 3331 | She Oaks | Geelong/Bellarine | | | | a | | | |
| 3331 | Steiglitz | Geelong/Bellarine | | | | a | | | |
| 3331 | Sutherland creek | Geelong/Bellarine | | | | a | | | |
| 3332 | Lethbridge | Geelong/Bellarine | | | | a | | | |
| 3231 | Aireys Inlet | Warnambool | | | | a | | | |
| 3231 | Big Hill | Warnambool | | | | a | | | |
| 3231 | Eastern View | Warnambool | | | | a | | | |
| 3231 | Fairhaven | Warnambool | | | | a | | | |
| 3231 | Moggs Creek | Warnambool | | | | a | | | |
| 3232 | Lorne | Warnambool | | | | a | | | |
| 3233 | Apolo Bay | Warnambool | | | | a | | | |
| 3233 | Cape Otway | Warnambool | | | | a | | | |
| 3233 | Marengo | Warnambool | | | | a | | | |
| 3233 | Petticoat Creek | Warnambool | | | | a | | | |
| 3233 | Skenes Creek | Warnambool | | | | a | | | |
| 3233 | Skeness Creek North | Warnambool | | | | a | | | |
| 3234 | Grey River | Warnambool | | | | a | | | |
| 3234 | Kennett River | Warnambool | | | | a | | | |
| 3234 | Separation Creek | Warnambool | | | | a | | | |
| 3234 | Sugarloaf | Warnambool | | | | a | | | |
| 3234 | WonGarra | Warnambool | | | | a | | | |
| 3234 | Wye River | Warnambool | | | | a | | | |
| 3240 | Buckleyt | Warnambool | | | | a | | | |
| 3240 | Gherang | Warnambool | | a | | a | | a | |
| 3240 | Modewarre | Warnambool | | a | | a | | a | |
| 3240 | Moriac | Warnambool | | a | | a | | a | |
| 3240 | Mount Moriac | Warnambool | | a | | a | | a | |
| 3240 | Paraparap | Warnambool | | a | | a | | a | |
| 3241 | Bambra | Warnambool | | | | a | | | |
| 3241 | Ombersley | Warnambool | | | | a | | | |
| 3241 | Wensleydale | Warnambool | | | | a | | | |
| 3241 | winchelsea | Warnambool | | | | a | | | |
| 3241 | winchelsea South | Warnambool | | | | a | | | |
| 3241 | Wurdibouluc | Warnambool | | | | a | | | |
| 3250 | Colac | Warnambool | | | | a | | | |
| 3250 | Colac East | Warnambool | | | | a | | | |
| 3250 | Colac West | Warnambool | | | | a | | | |
| 3250 | Elliminyt | Warnambool | | | | a | | | |
| 3260 | Bookaar | Warnambool | | | | a | | | |
| 3260 | bostocks Creek | Warnambool | | | | a | | | |
| 3260 | Bungador | Warnambool | | | | a | | | |
| 3260 | Camperdown | Warnambool | | | | a | | | |
| 3260 | Carpendeit | Warnambool | | | | a | | | |
| 3260 | Chocolyn | Warnambool | | | | a | | | |
| 3260 | Gnotuk | Warnambool | | | | a | | | |
| 3260 | Kariah | Warnambool | | | | a | | | |
| 3260 | Koallah | Warnambool | | | | a | | | |
| 3260 | Leslie Manor | Warnambool | | | | a | | | |
| 3260 | Pomborneit | Warnambool | | | | a | | | |
| 3260 | Pomborneit North | Warnambool | | | | a | | | |
| 3260 | Skibo | Warnambool | | | | a | | | |
| 3260 | South Purrumbete | Warnambool | | | | a | | | |
| 3260 | Stonyford | Warnambool | | | | a | | | |
| 3260 | Tandarook | Warnambool | | | | a | | | |
| 3260 | Tesbury | Warnambool | | | | a | | | |
| 3260 | Weerite | Warnambool | | | | a | | | |
| 3264 | Terang | Warnambool | | | | a | | | |
| 3277 | Allansford | Warnambool | | | | a | | | |
| 3277 | Mepunga | Warnambool | | | | a | | | |
| 3277 | Mepunga East | Warnambool | | | | a | | | |
| 3277 | Mepunga West | Warnambool | | | | a | | | |
| 3277 | Naringal | Warnambool | | | | a | | | |
| 3277 | Naringal East | Warnambool | | | | a | | | |
| 3280 | Dennington | Warnambool | | | | a | | | |
| 3280 | Warrnambool | Warnambool | | | | a | | | |
| 3284 | Orford | Warnambool | | | | a | | | |
| 3284 | Port Fairy | Warnambool | | | | a | | | |
| 3285 | Codrington | Warnambool | | | | a | | | |
| 3285 | Narrawong | Warnambool | | | | a | | | |
| 3285 | Rosebrook | Warnambool | | | | a | | | |
| 3285 | St Helens | Warnambool | | | | a | | | |
| 3285 | Toolong | Warnambool | | | | a | | | |
| 3285 | Tyrendarra | Warnambool | | | | a | | | |
| 3285 | Tyrendarra East | Warnambool | | | | a | | | |
| 3285 | Yambuk | Warnambool | | | | a | | | |
| 3305 | Allestree | Warnambool | | | | a | | | |
| 3305 | Bolwarra | Warnambool | | | | a | | | |
| 3305 | Cape Bridgewater | Warnambool | | | | a | | | |
| 3305 | Cashmore | Warnambool | | | | a | | | |
| 3305 | Dutton Way | Warnambool | | | | a | | | |
| 3305 | Gorae | Warnambool | | | | a | | | |
| 3305 | Gorae West | Warnambool | | | | a | | | |
| 3305 | heathmere | Warnambool | | | | a | | | |
| 3305 | Mount Richmond | Warnambool | | | | a | | | |
| 3305 | Portland | Warnambool | | | | a | | | |
| 3305 | Portland north | Warnambool | | | | a | | | |
| 3305 | Portland West | Warnambool | | | | a | | | |
| 3097 | Bend Of Island | Yarra Valley | | | a | a | a | | |
| 3097 | Kangaroo Ground | Yarra Valley | | | a | a | a | | |
| 3097 | Watsons Creek | Yarra Valley | | | a | a | a | | |
| 3099 | Arthurs Creek | Yarra Valley | | | a | a | a | | |
| 3159 | Selby | Yarra Valley | | | a | a | a | | |
| 3139 | Seville | Yarra Valley | | | a | a | a | | |
| 3759 | Panton Hill | Yarra Valley | | | a | a | a | | |
| 3760 | Smiths Gully | Yarra Valley | | | a | a | a | | |
| 3761 | St Andrews | Yarra Valley | | | a | a | a | | |
| 3766 | Kalorama  | Yarra Valley | | | a | a | a | | |
| 3767 | Mount Dandenong | Yarra Valley | | | a | a | a | | |
| 3770 | Coldstream  | Yarra Valley | | | a | a | a | | |
| 3770 | Gruyere  | Yarra Valley | | | a | a | a | | |
| 3775 | Christmas Hills | Yarra Valley | | | a | a | a | | |
| 3775 | Dixons Creek | Yarra Valley | | | a | a | a | | |
| 3775 | Steels Creek | Yarra Valley | | | a | a | a | | |
| 3775 | Yarra Glen | Yarra Valley | | | a | a | a | | |
| 3777 | Healesville  | Yarra Valley | | | a | a | a | | |
| 3777 | Toolangi  | Yarra Valley | | | a | a | a | | |
| 3777 | Badger Creek | Yarra Valley | | | a | a | a | | |
| 3781 | Cockatoo  | Yarra Valley | | | a | a | a | | |
| 3782 | Avonsleigh  | Yarra Valley | | | a | a | a | | |
| 3782 | Clematis  | Yarra Valley | | | a | a | a | | |
| 3782 | Emerald  | Yarra Valley | | | a | a | a | | |
| 3782 | Macclesfield  | Yarra Valley | | | a | a | a | | |
| 3783 | Gembrook  | Yarra Valley | | | a | a | a | | |
| 3786 | Ferny Creek | Yarra Valley | | | a | a | a | | |
| 3787 | Sassafras  | Yarra Valley | | | a | a | a | | |
| 3787 | Sassafras Gully | Yarra Valley | | | a | a | a | | |
| 3788 | Olinda  | Yarra Valley | | | a | a | a | | |
| 3789 | Sherbrooke  | Yarra Valley | | | a | a | a | | |
| 3791 | Kallista  | Yarra Valley | | | a | a | a | | |
| 3792 | The Patch | Yarra Valley | | | a | a | a | | |
| 3793 | Monbulk  | Yarra Valley | | | a | a | a | | |
| 3795 | Silvan  | Yarra Valley | | | a | a | a | | |
| 3796 | Mount Evelyn | Yarra Valley | | | a | a | a | | |
| 3797 | Yarra Junction | Yarra Valley | | | a | a | a | | |
| 3799 | Warburton | Yarra Valley | | | a | a | a | | |
| 3799 | Wesburn | Yarra Valley | | | a | a | a | | |
| 3658 | Hazeldene | Mansfield | | a | | | | | |
| 3714 | Alexandra | Mansfield | | a | | | | | |
| 3715 | Merton | Mansfield | | a | | | | | |
| 3717 | Molesworth | Mansfield | | a | | | | | |
| 3717 | Yea | Mansfield | | a | | | | | |
| 3717 | Flowerdale | Mansfield | | a | | | | | |
| 3717 | Glenburn | Mansfield | | a | | | | | |
| 3719 | Yarck | Mansfield | | a | | | | | |
| 3720 | Bonnie Doon | Mansfield | | a | | | | | |
| 3722 | Mansfield | Mansfield | | a | | | | | |
| 3723 | Maindample | Mansfield | | a | | | | | |
| 3757 | Kinglake West | Mansfield | | a | | | | | |
| 3763 | Kinglake | Mansfield | | a | | | | | |
| 3778 | Narbethong  | Mansfield | | a | | | | | |
| 3779 | Marysville  | Mansfield | | a | | | | | |
| 3496 | Cardross | Mildura | | | a | | | | |
| 3496 | Cullulleraine | Mildura | | | a | | | | |
| 3496 | Lindsay point | Mildura | | | a | | | | |
| 3496 | Merringur | Mildura | | | a | | | | |
| 3496 | Merrinee | Mildura | | | a | | | | |
| 3496 | Neds Corner | Mildura | | | a | | | | |
| 3496 | Red Cliffs | Mildura | | | a | | | | |
| 3496 | Sunny Cliffs | Mildura | | | a | | | | |
| 3496 | Werrimull | Mildura | | | a | | | | |
| 3498 | lyrimple | Mildura | | | a | | | | |
| 3500 | Mildura | Mildura | | | a | | | | |
| 3500 | Mildura West | Mildura | | | a | | | | |
| 3501 | Hattah | Mildura | | | a | | | | |
| 3501 | Koorlong | Mildura | | | a | | | | |
| 3501 | Mildura Centre Plaza | Mildura | | | a | | | | |
| 3501 | Mildura South | Mildura | | | a | | | | |
| 3501 | Nichols point | Mildura | | | a | | | | |
| 3505 | Birdwoodton | Mildura | | | a | | | | |
| 3505 | Cabaritra | Mildura | | | a | | | | |
| 3505 | Merbein | Mildura | | | a | | | | |
| 3505 | Merbein South | Mildura | | | a | | | | |
| 3505 | Merbein west | Mildura | | | a | | | | |
| 3505 | Wargan | Mildura | | | a | | | | |
| 3505 | Yelta | Mildura | | | a | | | | |
| 2738 | Gol Gol | Mildura | | | a | | | | |
| 2738 | Malee | Mildura | | | a | | | | |
| 2738 | Monak | Mildura | | | a | | | | |
| 2738 | Paringi | Mildura | | | a | | | | |
| 2738 | Trentham Cliffs | Mildura | | | a | | | | |
| 2739 | Boeill Creek | Mildura | | | a | | | | |
| 2739 | Buronga | Mildura | | | a | | | | |
| 2739 | Mourquong | Mildura | | | a | | | | |
| 3564 | Bamawm Extension | Echuca | | | a | | | | |
| 3564 | Echuca | Echuca | | | a | | | | |
| 3564 | Echuca South | Echuca | | | a | | | | |
| 3564 | Echuca Village | Echuca | | | a | | | | |
| 3564 | Echuca West | Echuca | | | a | | | | |
| 3564 | Kanyapella | Echuca | | | a | | | | |
| 3564 | Patho | Echuca | | | a | | | | |
| 3564 | Roslynmead | Echuca | | | a | | | | |
| 3564 | Wharparilla | Echuca | | | a | | | | |
| 3610 | Dhurringile | Shepperton | | | a | | | | |
| 3610 | Moorilim | Shepperton | | | a | | | | |
| 3610 | Murchison | Shepperton | | | a | | | | |
| 3610 | Murchison East | Shepperton | | | a | | | | |
| 3610 | Murchison North | Shepperton | | | a | | | | |
| 3614 | Toolamba | Shepperton | | | a | | | | |
| 3614 | Toolamba West | Shepperton | | | a | | | | |
| 3616 | Cooma | Shepperton | | | a | | | | |
| 3616 | Gilliston | Shepperton | | | a | | | | |
| 3616 | Girragarre East | Shepperton | | | a | | | | |
| 3616 | Hariston | Shepperton | | | a | | | | |
| 3616 | Mooroopna North West | Shepperton | | | a | | | | |
| 3616 | Tatura | Shepperton | | | a | | | | |
| 3616 | Tatura East | Shepperton | | | a | | | | |
| 3616 | Waranga | Shepperton | | | a | | | | |
| 3617 | Byrneside | Shepperton | | | a | | | | |
| 3618 | Merrigum | Shepperton | | | a | | | | |
| 3620 | Kyabram | Shepperton | | | a | | | | |
| 3620 | Kyabram South | Shepperton | | | a | | | | |
| 3620 | Lancaster | Shepperton | | | a | | | | |
| 3620 | St Germains | Shepperton | | | a | | | | |
| 3620 | Wyuna | Shepperton | | | a | | | | |
| 3620 | Wyuna East | Shepperton | | | a | | | | |
| 3629 | Ardmona | Shepperton | | | a | | | | |
| 3629 | Coomboona | Shepperton | | | a | | | | |
| 3629 | Mooroopna North West | Shepperton | | | a | | | | |
| 3629 | Undera | Shepperton | | | a | | | | |
| 3629 | Mooroopna | Shepperton | | | a | | | | |
| 3630 | Caniambo | Shepperton | | | a | | | | |
| 3630 | Colliver | Shepperton | | | a | | | | |
| 3630 | Dunkirk | Shepperton | | | a | | | | |
| 3630 | Shepparton | Shepperton | | | a | | | | |
| 3630 | Shepparton South | Shepperton | | | a | | | | |
| 3631 | Arcadia | Shepperton | | | a | | | | |
| 3631 | Arcadia South | Shepperton | | | a | | | | |
| 3631 | Branditt | Shepperton | | | a | | | | |
| 3631 | Cosgrove | Shepperton | | | a | | | | |
| 3631 | Cosgrave South | Shepperton | | | a | | | | |
| 3631 | Grahamvale | Shepperton | | | a | | | | |
| 3631 | Karramomus | Shepperton | | | a | | | | |
| 3631 | Kialla | Shepperton | | | a | | | | |
| 3631 | Kialla East | Shepperton | | | a | | | | |
| 3631 | Kialla West | Shepperton | | | a | | | | |
| 3631 | Lemnos | Shepperton | | | a | | | | |
| 3631 | Orravale | Shepperton | | | a | | | | |
| 3631 | Pine Lodge | Shepperton | | | a | | | | |
| 3631 | Shepparton East | Shepperton | | | a | | | | |
| 3631 | Shepparton North | Shepperton | | | a | | | | |
| 3633 | Congupna | Shepperton | | | a | | | | |
| 3634 | Bunbartha | Shepperton | | | a | | | | |
| 3634 | Katandra | Shepperton | | | a | | | | |
| 3634 | Katandra west | Shepperton | | | a | | | | |
| 3634 | Marionvale | Shepperton | | | a | | | | |
| 3634 | Marungi | Shepperton | | | a | | | | |
| 3634 | Tallygarpoona | Shepperton | | | a | | | | |
| 3634 | Zeerust | Shepperton | | | a | | | | |
| 3635 | Kaarimba | Shepperton | | | a | | | | |
| 3635 | Mundoona | Shepperton | | | a | | | | |
| 3635 | Wughnu | Shepperton | | | a | | | | |
| 3636 | Drumanure | Shepperton | | | a | | | | |
| 3636 | Invergordon | Shepperton | | | a | | | | |
| 3636 | Naring | Shepperton | | | a | | | | |
| 3636 | Numurkah | Shepperton | | | a | | | | |
| 3644 | Barooga | Shepperton | | | a | | | | |
| 3644 | Cobram | Shepperton | | | a | | | | |
| 3644 | Cobram East | Shepperton | | | a | | | | |
| 3644 | Koonoomoo | Shepperton | | | a | | | | |
| 3644 | Lalalty | Shepperton | | | a | | | | |
| 3644 | Muckatah | Shepperton | | | a | | | | |
| 3644 | Yarroweyah | Shepperton | | | a | | | | |
| 3730 | BATHUMI | Shepperton | | | a | | | | |
| 3730 | BOOSEY | Shepperton | | | a | | | | |
| 3730 | BUNDALONG | Shepperton | | | a | | | | |
| 3730 | BUNDALONG SOUTH | Shepperton | | | a | | | | |
| 3730 | BURRAMINE | Shepperton | | | a | | | | |
| 3730 | BURRAMINE SOUTH | Shepperton | | | a | | | | |
| 3730 | ESMOND | Shepperton | | | a | | | | |
| 3730 | TELFORD | Shepperton | | | a | | | | |
| 3730 | YARRAWONGA | Shepperton | | | a | | | | |
| 3730 | YARRAWONGA SOUTH | Shepperton | | | a | | | | |